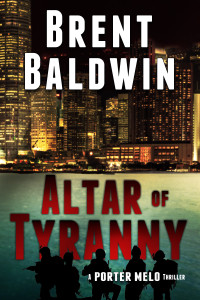 Indeed, Altar of Tyranny has been available since Tuesday, but it's also available now. And probably tomorrow, too. Maybe even the day after that.
Initial reactions have been strong. People are buying it. More people than I personally know, so that's always a good sign.
You can find it in ebook or trade paperback, though the paperback is only available through Amazon and CreateSpace.