I wrote a short story for the girls a few weeks ago. Then I looked at the word count and compared it to some of the chapter books Sophia has (that are emblazoned with the Scholastic ribbon), and realized that for the first and second grade age group, 4,000 words is a book, not a short story.
I wrote a children's book for the girls a few weeks ago. That sounds weird. It's a fun little story, and of course it includes a dog. One can't write a story for Sophia without including a dog. And since both girls are now in ballet lessons, I've worked that in, too.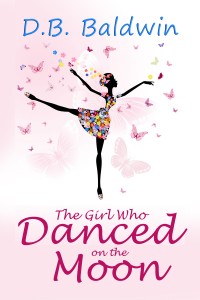 After the older girls in ballet make fun of her, Jersey wants to quit dance forever. The only thing that can cheer her up is her dog, Bromley. When Bromley leads her into the trees near her house, she discovers a world unlike any she's ever known–a world of fairies. The fairy Luna flies her high into the clouds and dances with her in the moonlight. Luna teaches Jersey what it means to believe in herself, but will it be enough for her return to ballet?
I've looked into getting it published in dead tree form through CreateSpace, but once I got the proof back I decided that I didn't like how Word made the text look. I'm in the process of learning Adobe InDesign so I can make it look better, but InDesign is hard and I end up finding that I'd rather write something else or read something else, so I haven't learned it well enough to get the book layout finished yet. Someday. Maybe.
Available for Kindle
Also available for Nook
And let's not discriminate against Kobo
I'm discriminating against Apple because their process for self-publishing is terrible.