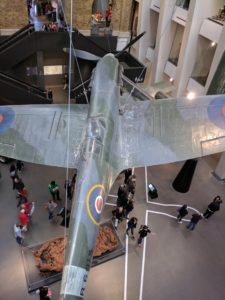 Oh, hello again.
Some things are changing around here. I'm moving from southwest Missouri to London, UK this summer. There will be more blog posts. Expect to hear lots about museums, food, travel, and general life in a place that is very different from my corner of the Ozarks.
There is a novel in-progress. It's a sprawling thing that isn't quite science fiction, isn't quite fantasy, is definitely not Hamilton fanfic, but is definitely inspired by the American Revolution, wealth inequality, steampunk, and the month I cooked vegetarian food. "Sounds weird," you're thinking. "But I like weird. When can I read it?" Now that, dear reader, is a good question. I don't have a good answer. "Someday" would definitely be accurate. "Next year" would be too ambitious. I'm planning to send this one out to the major publishers when I feel like it's ready. It may well be years before it's either published or I give up on selling it and publish it myself. Don't hold your breath, but keep an eye on this space for updates.
There's also another Porter Melo story kicking around in my head, but I probably won't write it until Prosperity, LTD is out on submission. The Porter Melo story will be about soccer, FIFA corruption, and organized crime. Probably set in London since I'll be able to do plenty of onsite research. This one I likely will self-publish. Ideally it will be available before the 2022 World Cup.
I do have a new story available Right Now, though. It's only available in paperback, and you can find it in the Santa Barbara Literary Journal at Amazon. The story is titled "Petunia's Baby" and it's about a young lady that falls in love with the wrong sort of man, realizes that the world doesn't owe her anything, and finds her own happy ending. Spoiler alert: things get dark, fast. If you've read "Who We Once Were, Who We'll Never Be" (my story about the young lady in China), you'll notice some similarities. Look, I won't pretend that these aren't my way of trying to send not-so-subtle messages to my daughters. Kick ass and take names, ladies. And have an alibi.