I've been in the UK for a few years now, and I think I've finally adapted my American chili recipe to work with local ingredients. It's harder to find Mexican chilis in the UK, and impossible to find fresh Mexican chorizo.
Given that this is a stew, you have a good bit of flexibility on ingredients, but I've found that using fatty minced beef (20-22% fat) helps the overall mouthfeel. The size of the beef roasting joint is flexible. Around 1kg works well, but you can easily use more or less, depending on what's available.
American-style chili powder isn't available in the UK, so I use a few pinches of chili flakes plus extra jalapenos. You can replace a couple jalapenos with habaneros or birds-eye peppers. You can also roughly chop half the peppers for extra flavor and spiciness. We usually use four jalapenos with two of them chopped. This is a low to medium level of spice.
As an added bonus, I've also included a cornbread recipe. It's a Yankee cornbread, complete with sugar. My southern family may disown me for it. You can easily cut the sugar entirely or reduce it to a tablespoon (15 grams), and the cornbread will still be delicious.
I've converted my imperial measurements to metric, and things may be slightly off, but it truly will not matter. Six grams is about a teaspoon, and 15 grams is about a tablespoon.
Chili Recipe
Ingredients
35ml of any cooking oil
800 to 1500g of beef roasting joint, cut into 2 cm cubes
500g of minced beef
1 large onion, any color, coarsely chopped
3 cloves of garlic, roughly chopped
6 to 15g tsp chili flakes, depending on spiciness preference
12g cumin powder
6g dried basil
800 ml chicken or beef stock
800g tinned whole tomatoes, drained
400g tinned black beans, drained
400g tinned kidney beans, drained
165ml Coca-Cola (half a can)
1L beer, your choice of brand, but don't cook with beer you wouldn't drink
50g chopped coriander (a decent handful)
1 cinnamon stick
3 bay leaves
3-6 green jalapenos, slit lengthwise (adjust based on spice tolerance)
15g yellow cornmeal (polenta)
Salt and pepper to taste
Method:
Pour 500ml beer into a glass. Serve to the chef. Cooking is thirsty work.
Add the oil to a large, heavy pot and turn heat to medium-high. Seven on my induction hob. When the oil is sizzling, add half the stew meat and cook until browned. Remove and cook the other half of the stew meat. Remove the meat and set aside once browned.
Add the minced beef and onion to the pot. Cook until the beef is browned, breaking it up as it cooks.
Preheat oven to 150C.
Drink 250ml of remaining beer. Pour remainder into pot.
Add all remaining ingredients to the pot. Bring to a simmer.
Move simmering pot from stove to oven. Cover and cook for 2 to 3 hours, until the stew meat is tender.
Remove pot from oven. Remove bay leaves, jalapenos, and cinnamon stick from pot. Break up tomatoes with large spoon, butter knife, or sword. Simmer until liquid is reduced to about 1 cm above the meat and vegetables.
Season with salt and pepper, to taste. (18g of salt plus 10g of pepper ought to work)
Serve with warm cornbread.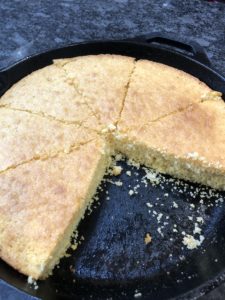 Bonus Cornbread recipe
125g corn meal (polenta)
125g all purpose flour
60g sugar (reduce as desired)
21g baking powder
6g salt
240ml milk
80ml cooking oil
1 egg
Mix all ingredients in a large bowl until combined.
Take 20g or so of butter and grease a cast iron skillet or pie plate. Pour batter into skillet.
Bake at 180C for 25 minutes.
If you start the cornbread batter just before taking the chili out of the oven, you can cook the cornbread while you do the final seasoning on the chili.